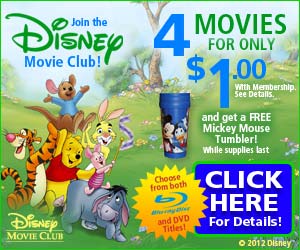 Join the Disney Movie Club and get 4 DVD's for only $1.00 each
with Membership! Plus you will get a cute Mickey Mouse Tumbler for Free when you sign up while supplies last!
I am checking this out for my twins! They have a bunch of movies to choose from! Click Here to check it out for yourself!